Tze-Chung (Richard) Li, Philanthropist, Pioneer in Library Education, and Mentor to Chinese-American Librarians, Dies at 93
Tze-Chung (Richard) Li, Chairman of the Li Educational Foundation, and first Chinese-American scholar to serve as dean of a library school in the United States, died April 22 of natural causes at his home in Chicago, IL. He was 93.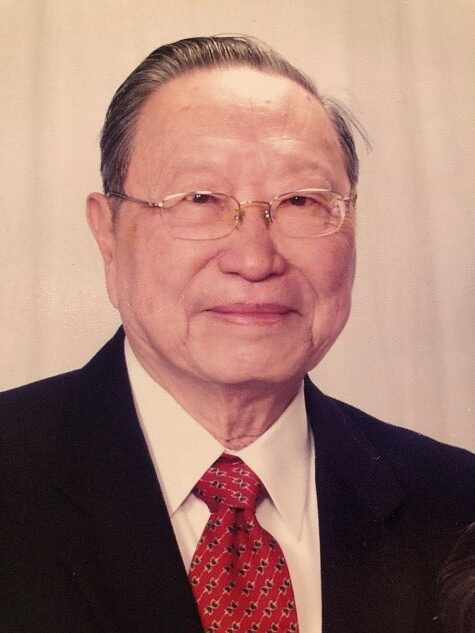 Dr. Li had a distinguished career at Dominican University (formerly Rosary College), serving as the Dean of the Graduate School of Library and Information Sciences from 1982 to 1988, after rising through the ranks beginning in 1966 as assistant professor in both political science and library science, and then as associate professor and professor of library and information sciences. He was the proud recipient of the Philip D. Sang Excellence in Teaching Award in 1971. As Dean, he promoted library science education and resource sharing and organized international tours and cultural exchanges, welcoming and mentoring students from around the world. Upon his retirement in 2000, Dominican University named him Dean and Professor Emeritus. In 2011, Dominican University awarded him the Honorary Doctor of Humane Letters Degree in recognition of his lifelong contributions and achievements in librarianship.
Dr. Li considered the digital age as transformative for library sciences and enthusiastically introduced his students to online resources that made possible access to sources of information from anywhere in the world. He was among the first in his field to develop courses on database management, online searching, microcomputer application in libraries, and technical services online, making Dominican University one of the few institutions at that time to offer courses in digital information storage and retrieval. He saw librarians expanding beyond their role as custodians of information in a physical location, becoming conversant about all sources of information that could be searched and accessed from one's fingertips. He authored or edited more than 100 articles, translations, and book reviews, as well as more than 20 books, including An Introduction to Online Searching (Greenwood Press, 1985) and Social Science Reference Sources (Greenwood Press, 1980, 1990, and 2000) which are still used today by library schools in the United States and abroad. He also helped create several professional journals and series including the International Journal of Reviews in Library and Information Science (now World Libraries), and Guide to Asian Librarianship Series (Greenwood Press).
Dr. Li took a leave of absence from Rosary College to serve as one of the earliest Director-Generals of the National Central Library in Taiwan from 1970 to 1972. He is credited with developing the public library depository system in Taiwan, which included irreplaceable rare books dating back to the founding of the Republic of China. In 1971, Dr. Li initiated a graduate institute to train librarians at the National Central Library and cooperated with the National Chengchi University in Taipei to establish a graduate institute of library science, now the Graduate Institute of Library, Information and Archival Studies.
Dr. Li cared deeply about promoting and developing librarianship, and helping other Chinese-Americans excel. After informal gatherings in 1969 and 1970, Dr. Li and his wife, fellow librarian Dorothy In-Lan Wang Li, established the Mid-West Chinese American Librarians Association, a regional organization, on March 31, 1973, with 38 librarians in attendance from across the country, and Dr. Li elected as Founding President. In 1976, the organization was expanded to a national organization called the Chinese American Librarians Association (CALA), and became an American Library Association affiliate. Dr. Li served as CALA's founding president from 1976 to 1977, and its Executive Director from 1977 to 1980. By 1979, CALA had five chapters: Northeast, Mid-West, Atlantic, Southwest, and California. In 1974, a separate organization called Chinese Librarians Association had been formed in California; it merged with CALA in 1983. Dr. Li was the recipient of the CALA Distinguished Service Award in 1988, and the CALA Outstanding Library Leadership Award in 2013. Today, CALA has over 650 Chinese-American librarians participating through nine chapters.
A Scholar and Practitioner of Law, Political Science, and Library Science
After earning his Bachelor of Laws degree, cum laude, from Soochow University, Shanghai in 1948, Dr. Li received diplomas from National Chengchi University, Nanjing in 1949, and China Research Institute of Land Economics, Taipei, in 1952. He served as a judge in Hualien District Court, Hualien, Taiwan (1949-1951), District Attorney with the Taiwan Ministry of Justice in Taipei (1951-52), and Chief, Law Section, Ministry of National Defense (1952-1956).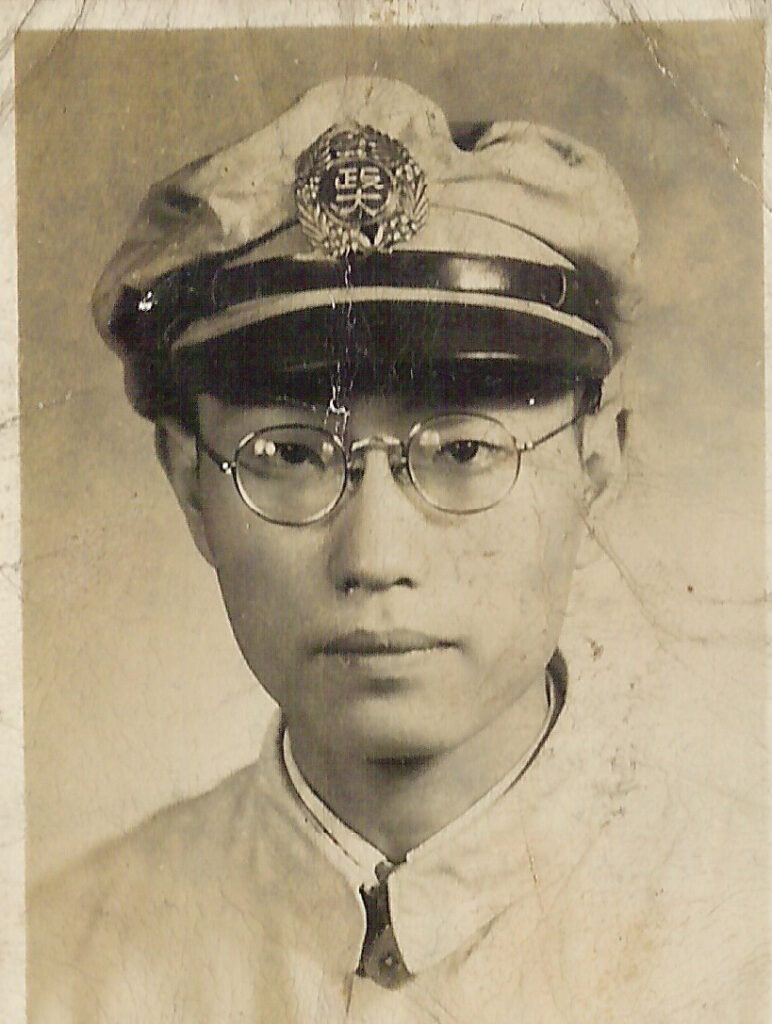 Dr. Li received a full scholarship to attend Southern Methodist University in Dallas, TX where he earned his Master of Comparative Laws in 1956. He completed his Master of Laws from Harvard University in 1958, again on a full scholarship. He believed he was no better than other candidates in securing these scholarships, but happened to be at the right place at the right time. He subsequently earned his doctorate in political science in 1963 from the New School for Social Research, and unable to find suitable employment, pursued a Masters in Library Science from Columbia University which he completed in 1965. After one year as an assistant professor in library science at Illinois State University, Normal in 1965 to 1966, he began his career at Rosary College with a dual appointment in political science and in library science. Convinced that the library science field offered more opportunities for advancement, he established himself as a scholar of international reputation in his chosen field. He served as visiting professor at Suzhou University, Peking University, National Taiwan University, Zhejiang University, and East China Normal University, and honorary professor at Jiangxi University, China, among other honors. He was also a member of the library advisory committee for Encyclopedia Britannica from 1982 to 1995.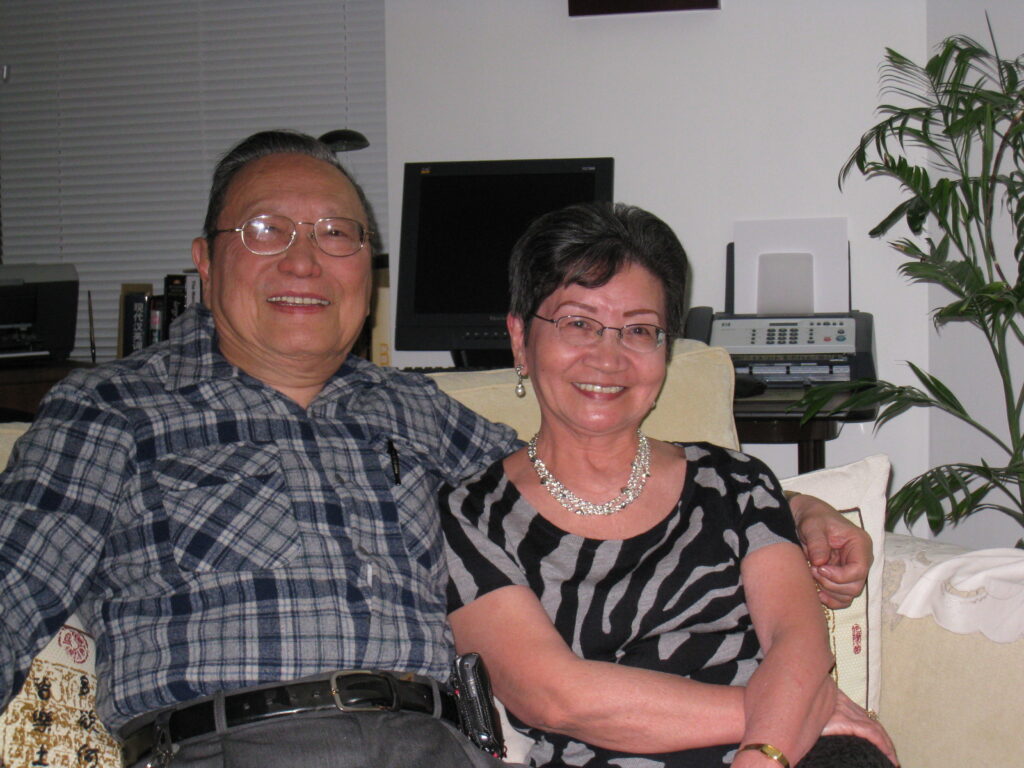 An Enterprising Family Man
Dr. Li was born on February 17, 1927 in Shanghai, China. He was the son of Ken-hsiang Li, a lawyer, and Yun-hsien (Chang) Li, a school teacher. In 1949, Dr. Li moved to Taiwan and reconnected with his former Professor from Soochow University, Wang I-Chen, who had moved to National Taiwan University's School of Law. Professor Wang invited Dr. Li, who had been the top student in his class at Soochow University, to stay with his family, in exchange for tutoring his children, the oldest of whom would move to New York City to pursue graduate studies and eventually would become his wife, an accomplished librarian in her own right, and collaborator.
Although he considered the Chicago area to be his principal place of residence for more than 50 years, Dr. Li always had a special connection to New York City, where he married in 1961, his two daughters were born, and he completed his education. He was enterprising even as a graduate student, renting out rooms in an apartment suite that allowed him to live rent-free. He also worked as a short-order cook and regularly sent money home to his parents in Taiwan. He was a progressive thinker who believed women could accomplish as much as men. He encouraged and supported his wife and daughters to pursue higher education, and it was a great source of pride to him that all three earned advanced degrees and had successful careers.
Dr. Li encouraged his children to find ways to contribute to society. He and his wife regularly hosted holiday dinners in his home for international students. In 1997, they formed the Li Educational Foundation to encourage, promote, and advance Chinese education, culture, and librarianship (www.lieducationalfoundation.org). The family foundation is a 501(c)(3) organization that moved from Illinois to Maryland in 2018.
Dr. Li is survived by his wife of 59 years, Dorothy, his daughters Lily and Rose, two grandchildren, and extended family.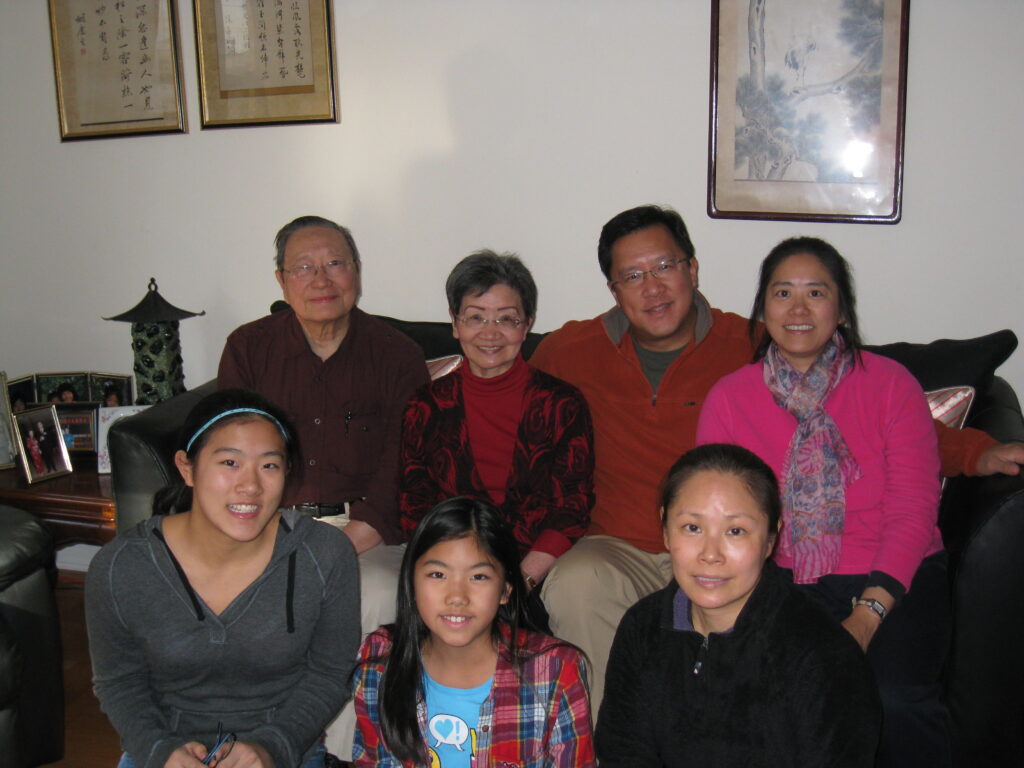 References:
Sai Deng, 2018. From Birth to Maturity: The Chinese American Librarians Association. Chapter 4 in Janet Hyunju Clarke, Raymond Pun, Monnee Tong, Eds. ASIAN AMERICAN LIBRARIANS AND LIBRARY SERVICES: ACTIVISM, COLLABORATIONS, AND STRATEGIES. Lanham, MD: Rowman & Littlefield.
Mengxiong Liu, 2000. The History and Status of Chinese Americans in Librarianship, LIBRARY TRENDS, Vol. 49, No. 1 (Summer): 109-137.
CALA, 2013. Dr. Tze-Chung Li, Recipient of CALA Outstanding Library Leadership Award. See: https://cala-web.org/node/1475